VoD - stream and download - Film catalogue
Demon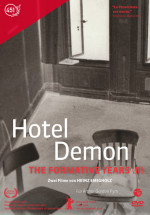 Demon
1977|29 min.
Director: Heinz Emigholz
The translation of Stéphane Mallarmé's >Weird analogy Language: no dialogue / international versionDEMON is part of THE FORMATIVE YEARS (II) Heinz Emigholz, D 1976/77Two films by Heinz Emigholz: HOTEL & DEMON – Dedicated to Arthur Gordon PymFull credits, text and picture details at [filmgalerie451.de.intern]http://www.filmgalerie451.de/en/filme/the-formative-years-2/[>...
further information
The River used to be a Man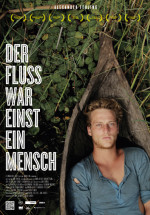 The River used to be a Man
2011|83 min.
Director: Jan Zabeil
A young German (Alexander Fehling) travels through a country in Africa. He meets an old fisherman near a river, who takes him deep into the wilderness in his wooden boat. The next morning, he finds himself alone in the middle of an endless delta. Here his intimate battle with death, his fears and perceptions...
further information
The Shine of the Day
The Shine of the Day
Austria 2012|90 min.
Director: Tizza Covi, Rainer Frimmel
Philipp Hochmair is a young, successful actor with engagements at big theatres in Vienna and Hamburg. His life is marked by learning new texts by heart, rehearsals, and performances, thus gradually losing contact with the reality of everyday life. Only when he meets his roaming uncle Walter, with whom...
further information
The long summer of theory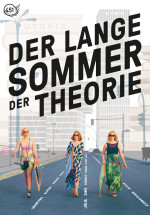 The long summer of theory
Germany 2017|81 min.
Director: Irene von Alberti
"Von Alberti puts theoretical discussion surrounding topics like feminism, anarchism and how to keep your art and your community afloat in the forefront as the three friends (filmmaker Nola, noise-punk singer Martina and actress Katja ) learn that simply sharing ideas is the first step to changing the...
further information
Der Preis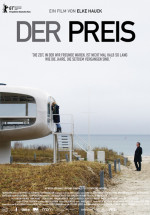 Der Preis
Germany 2011|83 min.
Director: Elke Hauck
Architect Alexander Beck has just won an architecture prize. He wants to modernize GDR building blocks in Thuringia. Alex travels to the heart of rural Eastern Germany where he grew up and where people remember him as Alex from the Free German Youth, a pro-GDR youth organization.Full credits, text and...
further information
The Giant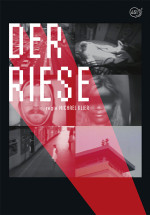 The Giant
Germany 1983|82 min.
Director: Micheal Klier
In THE GIANT Michael Klier transforms the viewer into a voyeur and shows him life in a German town through the eye of surveillance cameras. To the evocative music of Mahler and Wagner, we see images of streets, airports, subway stations, department stores, banks and private houses through the 'all-seeing'...
further information
The fine day
The fine day
Germany 2001|75 min.
Director: Thomas Arslan
"It's so hard talking about feelings. Everytime I try it sounds wrong somehow ..."THE FINE DAY, after the films GESCHWISTER and DEALER, the third part in a trilogy about the living conditions of Turkish youth growing up in Germany. A Fine Day is the story of a young woman's search for happiness, her...
further information
The police officer's wife
The police officer's wife
Germany 2013|172 min.
Director: Philip Gröning
A young couple lead a modest provincial existence with their small daughter. The husband is a policeman, a common middleclass civil servant.The wife stays at home and cares for their little girl, an alert and curious child, always looking up inquisitively at her mother.This beautiful, seemingly ordinary...
further information
Die Mitspeisenden
Die Mitspeisenden
1988|15 min.
Director: Hermine Huntgeburth
An early short of Hermine Huntgeburth.

No English subtitles available.
For this film Filmgalerie 451 holds only the VoD-rights for German speaking territories.
The Unpolished
The Unpolished
Germany 2007|95 min.
Director: Pia Marais
An ambivalent childhood ...Stevie, a precocious 14-year-old girl must cope with the instabilities of her immoderate parents. When they decide to move to a small provincial town in Germany, Stevie attempts to slip into a normal life. Whilst her parents playfully escape their responsibilities, Stevie tries...
further information