VoD - stream and download - Film catalogue
Interview with Hermine Huntgeburth...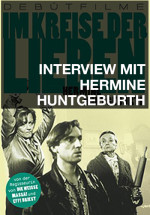 Interview with Michael Klier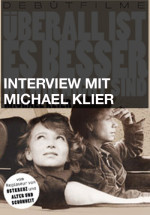 Interview with Oskar Roehler
Just the Wind
Just the Wind
Hungary 2011|98 min.
Director: Bence Fliegauf
News quickly spreads of the murder of a Romany family in a Hungarian village. The perpetrators have escaped and nobody claims to know who might have committed the crime. Another Romany family living close by tries to get through the day after the attack. By nightfall when darkness descends on the village...
further information
Karger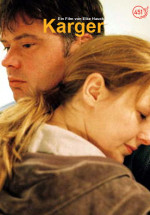 Karger
Germany 2007|88 min.
Director: Elke Hauck
He´s divorced from his childhood sweetheart, redundant after company downsizing, and his father has suffered a heart attack... 30-something Karger's thus far pleasantly dull and predictable life has now reached a crisis point. This burly, easy-going individual, who has never left his native town,...
further information
Crackle of Time
Crackle of Time
Germany 2012|106 min.
Director: Sibylle Dahrendorf
Christoph Schlingensief, the German film, theatre and opera director had a vision for an opera village in Africa. Despite cancer, he made trips to Burkina Faso, such was his devotion and conviction. "Crackle of Time" tells the story of the impossible project: To build an opera village in Burkina Faso,...
further information
La Pivellina
La Pivellina
2009|105 min.
Director: Tizza Covi, Rainer Frimmel
Abondoned in a park, the two-year-old girl Asia is found by Patti, a circus woman living with her husband Walter in a trailer park in San Basilio on the outskirts of Rome. With the help of Tairo, a teenager who lives with his grandma in an adjacent container, Patti starts to search for the girl's mother...
further information
Germany, Austria 2008|72 min.
Director: Heinz Emigholz
The film shows 27 still-existing buildings and interiors by Austrian architect Adolf Loos (1870-1933) in order of their construction. Adolf Loos was one of the pioneers of European Modernist architecture. His vehement turn against ornamentation on buildings triggered a controversy in architectural theory.The...
further information
Ludwig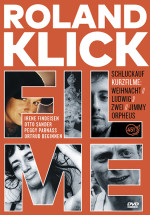 Ludwig
Germany 1964|15 min.
Director: Roland Klick
A film about a young man (Otto Sander's first role) in a poor Bavarian village who plays the role of the village idiot.

Detailed information and more short films by Roland Klick at [filmgalerie451.intern]http://www.filmgalerie451.de/en/filme/das-kino-des-roland-klick/
Madonnas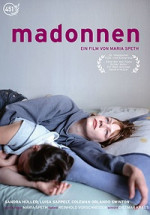 Madonnas
Germany 2007|120 min.
Director: Maria Speth
The critically acclaimed follow-up of Maria Speth's debut IN DEN TAG HINEINWhen Rita is released from prison, she takes back her children. With the aid of Marc, a US soldier stationed in Germany, she develops something like a normal family life.Full credits, text and picture details at [filmgalerie451.de.intern]http://www.filmgalerie451.de/en/filme/madonnen/...
further information