VoD - stream and download - Film catalogue
Our VoD-stream and download catalogue is being constantly extended by further titles and versions. The cover-flow shows some recommendations, in the filmlist you find our complete catalogue, which can be filtered alphabetically. All films have English subtitles or versions, if not marked otherwise. (Click "buy film" to check versions and file size.) Most films by Christoph Schlingensief, Roland Klick, Heinz Emigholz and other Filmgalerie 451-productions are exclusives on this website.
Byproducts of Love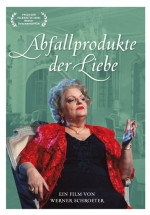 Byproducts of Love
1996|125 min.
Director: Werner Schroeter
Watching the art of singing come into existence ...Where does the expressivity of a grand voice come from? What is it that gives us goosebumps? To answer these questions, Werner Schroeter invited the female and male singers he admires most to a french abbey from the 13th century, together with their...
further information
Blissfully Yours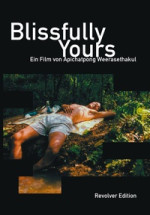 Blissfully Yours
2002|125 min.
Director: Apichatpong Weerasethakul
Roong longs for the day when she can be in the arms of her Burmese lover, Min, an illegal immigrant. She pays Orn, an older woman to take care of Min while she looks for a place for them to share their happiness. One afternoon, Min takes Roong to have a picnic in the jungle where they feel free to express...
further information
Blutsfreundschaft
Blutsfreundschaft
2009|95 min.
Director: Peter Kern
16-year-old Axel falls out with his step-father and becomes involved in a neo-nazi gang. To join the gang he has to prove himself by killing a social worker. He runs away and takes refuge in a dry-cleaning shop run by 80-year-old Gustav Tritzinsky (Helmut Berger). Axel reminds Gustav of the lover he...
further information
Behind the Blue
Behind the Blue
2012|80 min.
Director: M.X. Oberg
M.X. Oberg spent three years questioning people about contemporary art and music. This film takes one to studios in Paris, Berlin and Barcelona, capturing moments and conversations with students, currators and exhibition visitors. He asks an art collector to define his true motivation for collecting....
further information
Brothers and Sisters
Brothers and Sisters
Germany 1997|84 min.
Director: Thomas Arslan
Cruising Kreuzberg - Slacking am Kotti!Thomas Arslan's GESCHWISTER, set in Kreuzberg, sketches the complex lives of three teenagers born to a German mother and Turkish father in this slice-of-life fiction-documentary. Every scene, every shot, every word of dialogie rinks true. Full credits, text and...
further information