VoD - stream and download - Film catalogue
Our VoD-stream and download catalogue is being constantly extended by further titles and versions. The cover-flow shows some recommendations, in the filmlist you find our complete catalogue, which can be filtered alphabetically. All films have English subtitles or versions, if not marked otherwise. (Click "buy film" to check versions and file size.) Most films by Christoph Schlingensief, Roland Klick, Heinz Emigholz and other Filmgalerie 451-productions are exclusives on this website.
Creating a Legend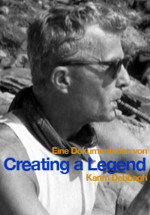 Creating a Legend
2006|45 min.
Director: Karim Debbagh, Frieder Schlaich
Documentary about the American author and musician Paul Bowles from a Moroccan perspective.

Detailed information at [filmgalerie451.de.intern]http://www.filmgalerie451.de/en/filme/creating-a-legend/
Crackle of Time
Crackle of Time
Germany 2012|106 min.
Director: Sibylle Dahrendorf
Christoph Schlingensief, the German film, theatre and opera director had a vision for an opera village in Africa. Despite cancer, he made trips to Burkina Faso, such was his devotion and conviction. "Crackle of Time" tells the story of the impossible project: To build an opera village in Burkina Faso,...
further information
Cause I have the Looks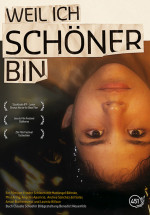 Cause I have the Looks
Germany 2012|81 min.
Director: Frieder Schlaich
13-year-old Charo seems like a typical Berlin teenager. She's a student surrounded by good friends and has her eye on the coolest guy in school. But no one knows that Charo has been living in Germany illegally for years, not even her best friend Laura. Problems start to arise when Charo's mother is...
further information