VoD - stream and download - Film catalogue
Our VoD-stream and download catalogue is being constantly extended by further titles and versions. The cover-flow shows some recommendations, in the filmlist you find our complete catalogue, which can be filtered alphabetically. All films have English subtitles or versions, if not marked otherwise. (Click "buy film" to check versions and file size.) Most films by Christoph Schlingensief, Roland Klick, Heinz Emigholz and other Filmgalerie 451-productions are exclusives on this website.
Gentleman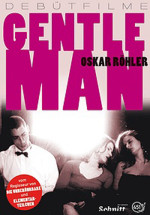 Gentleman
Germany 1995|60 min.
Director: Oskar Roehler
American Psycho in Berlin - the debut of Oskar Roehler:Frank Seltsam goes for fast cars, beautiful women and expensive drugs. As recently things go down the drain, his frustration explodes in an orgy of blood, champagne and heroin ...No English subtitles available. For this film Filmgalerie 451 holds...
further information
Girls from Jenin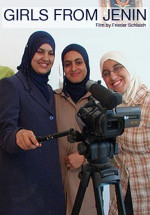 Girls from Jenin
2006|92 min.
Director: Frieder Schlaich
An insight into the day-to-day life of young girls in Palestine, during the second Intifada.Documentary about a video workshop with 16 girls (age 13-17) in Jenin/Palestine. The workshop was organised by the Goethe-Institut and the Jenin Municipality, and took place in July 2004. Duration: 14 days.German...
further information
Gisela
Gisela
Germany 2005|90 min.
Director: Isabelle Stever
After the extraordinary debut ERSTE EHE, the second feature of Isabelle SteverGeorg and Paul, two slightly aged slackers in an anonymous tower block estate celebrate booze feasts, boast their sexual accomplishments and get under the spell of married check-out girl Gisela ...Full credits, text and picture...
further information