VoD - stream and download - Film catalogue
Our VoD-stream and download catalogue is being constantly extended by further titles and versions. The cover-flow shows some recommendations, in the filmlist you find our complete catalogue, which can be filtered alphabetically. All films have English subtitles or versions, if not marked otherwise. (Click "buy film" to check versions and file size.) Most films by Christoph Schlingensief, Roland Klick, Heinz Emigholz and other Filmgalerie 451-productions are exclusives on this website.
Ostkreuz
Ostkreuz
Germany 1991|
Director: Micheal Klier
OSTKREUZ tells the episodic story of 15-year-old Elfie, who literally and metaphorically inhabits a no-man's-land between the two Germanies shortly after the fall of the Berlin Walll. The film deploys a neorealist aesthetic to reinforce the difficulties confronting the girl, and by inference, Germany.Full...
further information
Otomo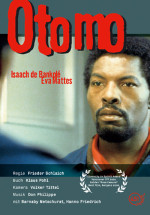 Otomo
2000|82 min.
Director: Frieder Schlaich
Stuttgart in August 1989. A simple tram ticket check triggers a tragedy: When the asylum-seeker Frederic Otomo is caught without a ticket and detained, he starts to panick and runs off. A few hours later, when the Police close in on him on a bridge, he stabs two officers. Based on a true story.Full credits,...
further information