VoD - stream and download - Film catalogue
Our VoD-stream and download catalogue is being constantly extended by further titles and versions. The cover-flow shows some recommendations, in the filmlist you find our complete catalogue, which can be filtered alphabetically. All films have English subtitles or versions, if not marked otherwise. (Click "buy film" to check versions and file size.) Most films by Christoph Schlingensief, Roland Klick, Heinz Emigholz and other Filmgalerie 451-productions are exclusives on this website.
The grass is always greener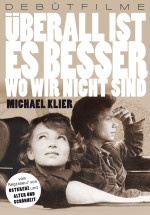 The grass is always greener
Germany 1989|78 min.
Director: Michael Klier
Warsaw 1988. Jerzy wants in the West. His goal is America. But his money reaches once only for Berlin. There he meets Ewa again that he met on his last day in Poland. The two grow closer. To accept all jobs and have little time for each other. Yet there are some moments of happiness until Ewa disappears...
further information
100 Years of Adolf Hitler
100 Years of Adolf Hitler
1989|55 min.
Director: Christoph Schlingensief
The last hour in the FührerbunkerShot in complete darkness during 16 straight hours in an original World War II bunker, the only light source is Christoph Schlingensief's flashlight guiding Voxi Bärenklau's camera through the controlled chaos. Neither cast nor crew were allowed to go outside until...
further information
2+2=22 [The Alphabet]
2+2=22 [The Alphabet]
Germany 2017|88 min.
Director: Heinz Emigholz
Streetscapes - Chapter I / Photography and beyond – Part 24. 2+2=22 [THE ALPHABET] consists of three distinct elements: scenes of the German band Kreidler (Thomas Klein, Alexander Paulick, Andreas Reihse, Detlef Weinrich) at work on their album ABC in a recording studio in Tbilisi, Georgia, rapidly...
further information
3/4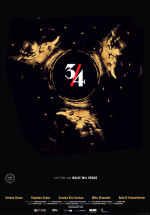 3/4
Germany 2014|80 min.
Director: Maike Mia Höhne
She wants a child. He has a child.They are together for a long time. Years in love and normal daily action. He has a child from a previous relationship. Than she gets pregnant and they are just very happy. She looses the child. Everything keeps the same. Nothing is the same anymore.More informations...
further information
9 Lives
9 Lives
Germany 2010|105 min.
Director: Maria Speth
A very powerful and original documentary on youthThe film portrays the fates of several youths who decided at an early age – some as young as eleven, twelve or thirteen years old – to leave home, only to end up living on the streets temporarily or permanently. Sunny, Toni, Krümel ("Crumb"),...
further information