VoD - stream and download - Film catalogue
Our VoD-stream and download catalogue is being constantly extended by further titles and versions. The cover-flow shows some recommendations, in the filmlist you find our complete catalogue, which can be filtered alphabetically. All films have English subtitles or versions, if not marked otherwise. (Click "buy film" to check versions and file size.) Most films by Christoph Schlingensief, Roland Klick, Heinz Emigholz and other Filmgalerie 451-productions are exclusives on this website.
Windows on monday
Windows on monday
Germany 2006|88 min.
Director: Ulrich Köhler
A new house in a new town could mean the beginning of a phase of domestic bliss for a small family. Nina, a doctor, has taken a few days off. Her husband Frieder is busy laying tiles, while their daughter Charlotte plays in her new room. But Nina is having her doubts; she stands about in the halfempty...
further information
Waller's last Trip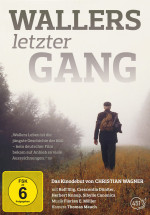 Waller's last Trip
Between gentle poetry and exciting narration - The award-winning feature debut by Christian WagnerAn idyllic side valley in the Allgäu. Here a railway line should be shut down - and with the history of the railway track this of the old haul tourers Waller. One last time Waller breaks on a patrol. His...
further information
Weihnacht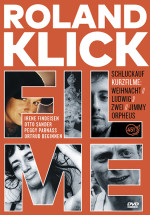 Weihnacht
Germany 1963|10 min.
Director: Roland Klick
Christmas fever in the big city and a little boy running through the masses. The first short film by Roland Klick.

Detailed information and more short films by Roland Klick at [filmgalerie451.intern]http://www.filmgalerie451.de/en/filme/das-kino-des-roland-klick/
White Star
White Star
Germany 1983|92 min.
Director: Roland Klick
Berlin, 1981. Dennis Hopper plays Ken Barlow, a washed up tour manager who hit his peak as a road manager for the Rolling Stones but things have been going downhill for him ever since. He has found salvation in Moody (Terrance Robay), an up and coming synth-pop artist, who he vies to take straight to...
further information